Quiet cul-de-sac Roland Clarke Place is becoming the hub for new, lower-density residential development in Reston. Woodfield Acquisitions will replace a vacant, two-story office building at 1941 Roland Clarke Place with a new seven-story, 308-unit apartment building. The Fairfax County Board of Supervisors approved the redevelopment plan last night.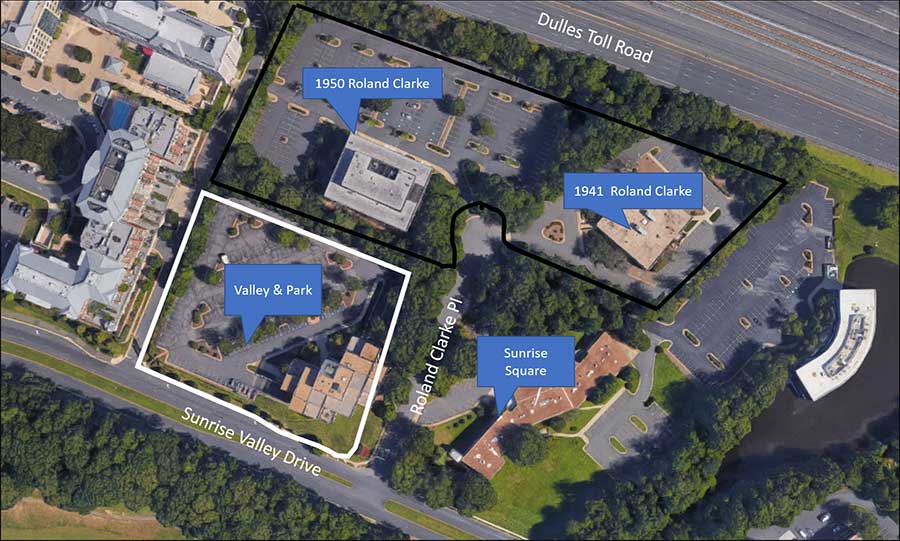 The project will join two other residential developments immediately to the south, along Sunrise Valley Drive. Sekas Homes is building a 34 townhouse community called Sunrise Square on the east side of Roland Clarke Place. To the west of the cul-de-sac, Toll Brothers is erecting 54 townhouses in its Valley and Park development that the county approved two years ago.
Woodfield's seven-story apartment building will be situated about mile between the Wiehle-Reston East and Reston Town Center Metro stations.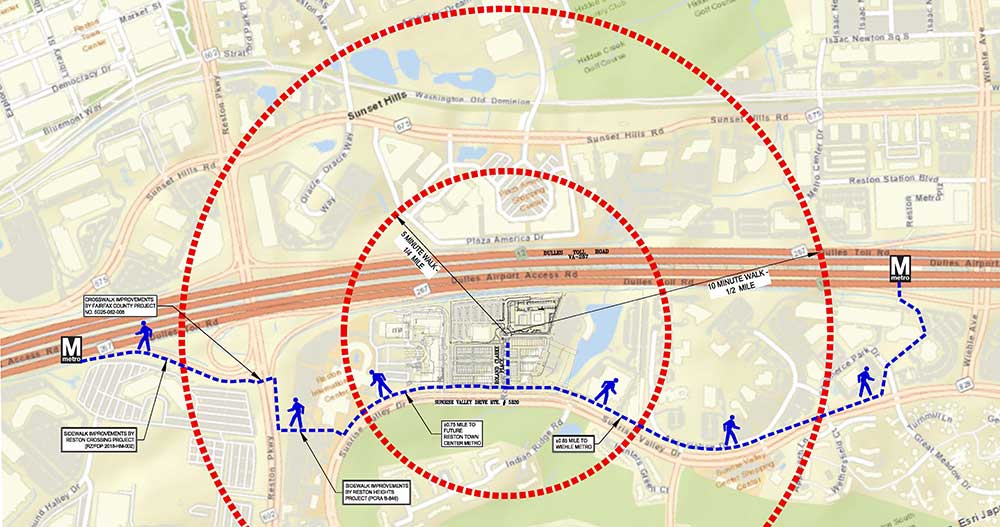 Woodfield also has future plans to remake the adjacent, five-story building at 1950 Roland Clarke Place that it will bring forward for approval at a later date.The developer is the contract purchaser for both office buildings that are currently owned by the law firm Greenblum & Bernstein.
Comments